Directions to Southeast Louisiana Council Facilities
---
Council Service Center and National Scout Shop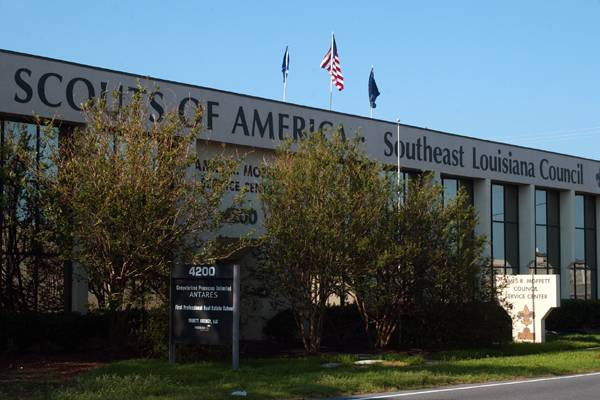 4200 S. I-10 Service Rd. West, Metairie, Louisiana 70001
From Baton Rouge:
Take I-10 East into Metairie. Take exit 226 for Clearview Parkway South. Once you get onto Clearview Parkway, immediately merge into the far left lane and then into the turn lane. At the left turn signal, turn left onto the I-10 Service Road West and follow it around until you get to Houma Blvd. The Council Service Center and the Scout Shop are located on the corner of Houma Blvd. and the Service Rd at 4200 South I-10 Service Road West
From Slidell:
Take I-10 West into New Orleans and get off at I-610 as if you were going to the airport. I-610 will merge back into I-10 West. Take the Causeway Blvd. South exit and get immediately into the right lane after exiting. Turn right onto the Service Road. Follow the Service Road around through 2 traffic lights. The 2nd light will be at Richland Ave. Keep following the Service Road and you will see the Council Service Center on the left after you go over the canal. If you pass Houma Blvd., you have gone too far. The Council Service Center is located on the corner of Houma Blvd. and the Service Road at 4200 South I-10 Service Road West.
---
Salmen Scout Reservation (Camp V-Bar)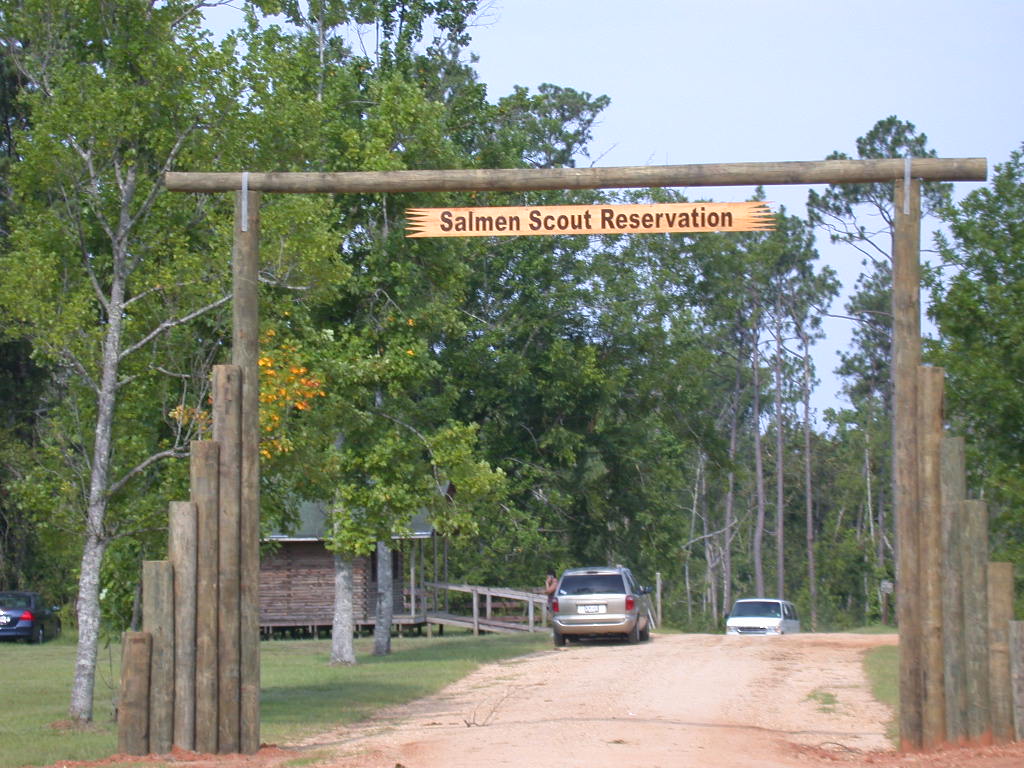 27585 V-Bar Road, Perkinston, MS 39573
Travel I-10 East from Slidell approximately 20.2 miles from the intersection of I-10 and I-59 and exit at Mississippi Exit #13. Then proceed North on Mississippi Highway 603 approximately 14.6 miles. This will place you 1.0 mile past the Victory Baptist Church where you will turn right onto Standard Dedeaux Rd. You will see a Salmen Scout Reservation Sign. From this turn, follow the rule: "When going to Camp, Stay Left" you will proceed approximately 2.1 miles, passing the "Halfway Grocery" and come to a fork in the road with a Brick house near this fork. Turn Left and proceed approximately 1.7 miles to a 3 way stop sign. Again, stay left and proceed 0.5 miles to the entrance of Salmen Scout Reservation which will be on your left.